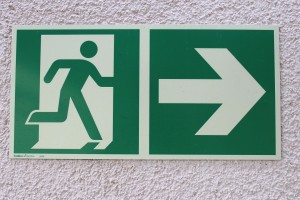 The great researchers at the University of Houston (and their colleagues) are at it again! Research findings that were recently published in the Journal of Clinical Psychology were the focus of David Pitman's news report on Houston Public Media's News 88.7 KUHF. The researchers found that rapid improvement of distressing symptoms is a key indicator that clients are likely to drop out of therapy early. Also, the clients with some of the highest levels of distress who experienced dramatic recovery were likely to end treatment early. They feel better so they leave too soon. I spent some time pondering what this means for clients and their counselors, and had the opportunity to talk about it with the local host of Morning Edition on NPR member station KUHF.
Listen to the short radio segment here: Houston Public Media Morning Edition Story
Read more about the research here: UH Research
Amy's Takeaways
Cognitive Behavioral Therapy (CBT) WORKS, and it can work FAST for some people. People come to CBT for a myriad of issues, and symptom relief can occur very quickly.
Many clients are inclined to stop therapy if they have rapid symptom relief.
Leaving too soon can be a mistake because Rome wasn't built in a day. In CBT, we are building new neural pathways and that takes a minute or two. Rapid symptom relief is a goal of CBT, but it isn't the only goal or the end game. When I'm working with clients who have major depression or severe anxiety, I'm looking for the long-term positive changes we can make together. Longer-lasting mental healthiness is my end game.
Have you experienced rapid relief in counseling or seen it happen in your practice? Leave a comment in the comments section to tell me about it!